SOLD Full-size Riley Special Club Snooker Table in Solid Oak
Full size Riley Special Club Snooker Table circa 1920's.
We are proud to offer this fine solid oak table for sale.
Another great looking design of Riley's from a time when their tables were superbly over engineered.
This fabulous full size solid oak table is in very good condition having been well looked after by its previous owner. Showing only signs of light fading in an otherwise perfect woodwork.
8 solid oak turned legs, solid oak frame and cushions. (Cushions half as heavy again as solid mahogany!)
5 piece one and three quarter inch Welsh slate bed.
New nets, leathers ball runners fitted to all pockets.
Cushions and bed cloth to be recovered in Hainsworth Smart wool napped cloth, colour of your choice,
(see below).
All woodwork to be totally stripped back to the bare wood.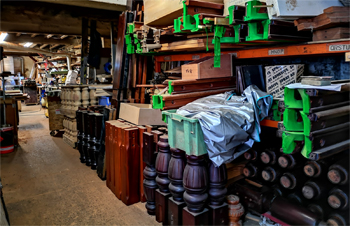 New set of Northern Rubbers fitted.
Any imperfections repaired and the complete table re-polished back to buyers choice of either "natural oak" "mid oak" or "dark oak".
The table will look fantastic and play as new". This table will offer to near as perfect game play due to the rigidity and quality of all its combined components.

Will also come supplied with... 2 x new quality Snooker cues, cross rest, long tackle and solid brass rest hangers,
set of snooker balls, triangle and a scoreboard


. In fact everything you need for two persons to play a game of snooker.

Free NW England professionally delivered and installed by one of the country's top installers "Sovereign Snooker Services".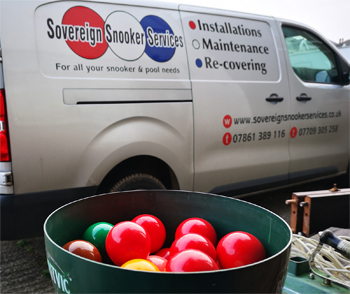 Other mainland UK usually £100.
Refurbishment usually takes around 4 - 6 weeks from an order being placed to installation.
23/01/2020 Table price £3200 SOLD 6th Nov
Deposit @ 20% = £640
Balance of £2560 paid at point of install and your satisfaction.

Cloth colour options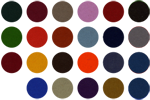 Contact to arrange 20% deposit or if your snooker room is not ready to secure this table.
The majority of our customers are undergoing their own snooker room developments. We understand that building works seldom go to plan and will hold a table until you are ready at no extra cost.
Cash balance to be paid at point of installation to your satisfaction. ian@idonohoe.com 07969288786 Ian.

All our tables are fully refurbished in Accrington, Lancashire by ex Riley employees.