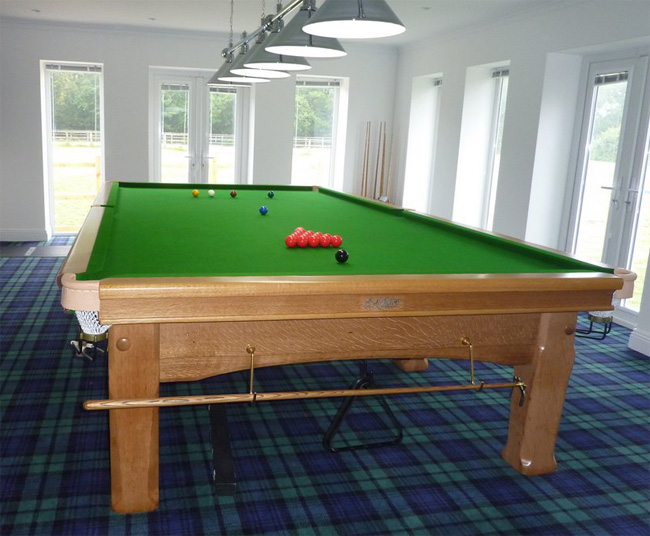 Full-size Riley Imperial Snooker Table in Solid Oak
Full size Riley Imperial Solid Oak Snooker Table for sale.
Picture above of one we refurbished recently in light oak.
This table will go through the full possess of refurbishment. The buyer can choose from either light, mid or dark shade of Oak finish.
The picture below is an actual Riley Imperial being made at the Riley Factory in Accrington.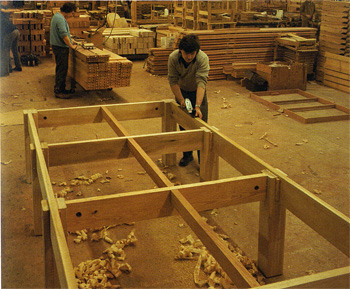 Picture courtesy one of our ex Riley employees.
Comes supplied with all rests, long tackle, 2 snooker cues, scoreboard and a set of snooker balls.
New Hainsworth Smart Wool napped cloth with colour of your choice. "This is the real thing, original number stamped authentic. The table will look as new."
Overseas enquires welcome.
Any questions; ian@idonohoe.com
Made From Solid Oak
Northern Rubbers Fitted
100% Pure Wool Cloth (colour of your choice).
Precision Ground 5 piece 1" 3/4" slate
Uk Free ground floor install and delivery.
Refurbished In Accrington England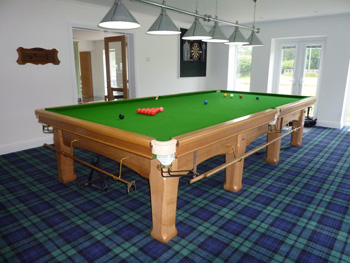 All our tables are fully refurbished in Accrington, Lancashire by ex Riley employees.
Idonohoe Snooker Accrington Lancashire England
ian@idonohoe.com
Restorers of the highest quality
Snooker & Pool Tables in the Industry. Right here in Accrington Lancashire England.
Refurbished secondhand and antique tables.
12ft full-size Riley Oak Imperial Snooker Table

2018 Prices include Free NW
UK Ground floor delivery / installation by Sovereign Snooker Services fitters.

Cloth colour options


12' Riley Imperial in solid oak
5 piece, 1.75" slate
8 leg
£2940
NW England Free Delivery and Install, other UK mainland usually £100

If you would like to us to hold this snooker table until your snooker room is ready, a deposit of 20% will be required.
Payment either cheque or bank transfer.
email to arrange:ian@idonohoe.com 07968288786 Ian.