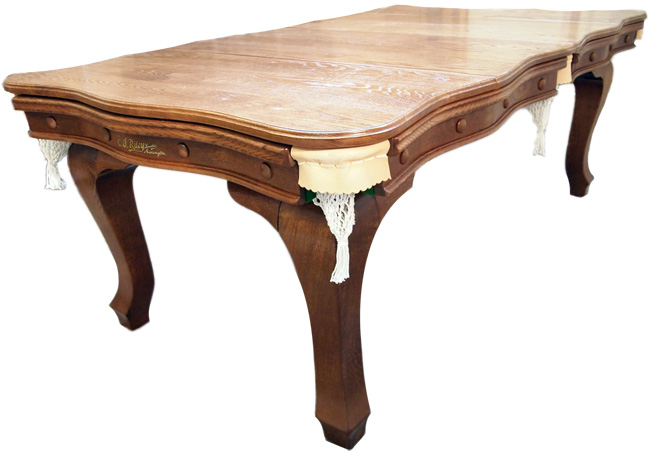 5ft E.J Riley Serpentine Snooker Dining Table in solid oak for sale

This Beautiful Snooker Dining Table to be fully refurbished. Picture above of a 6ft verson we refurbished a few months ago.
The table comes with a 4 Piece English solid oak table top, Solid oak Frame and cabriole squared Legs,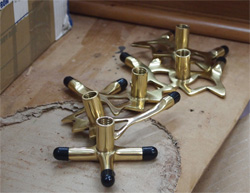 new Northern Rubbers fitted.
Brand new Hainsworth Smart Wool napped cloth to be fitted on both bed and cushions.
Rise and fall mechanism to take from dining height to playing height.

We have refurbished a number of these tables over the years and I can say that all our customers have been delighted with the finished product.
All enquireies; ian@idonohoe.com
Tel:07969288786 Ian.
Comes with 2 x Cues, Set of Snooker balls, Scoreboard and Triangle.

Manufactured and Refurbished In Accrington England.
Idonohoe Snooker Accrington Lancashire England
ian@idonohoe.com
Bespoke Snooker tables made to your specifications. Manufacturers of the highest quality
Snooker & Pool Tables in the Industry. Right here in Accrington Lancashire England.
Refurbished secondhand and antique tables.
*SOLD* 5ft E.J Riley Solid Oak Serpentine Dining Table