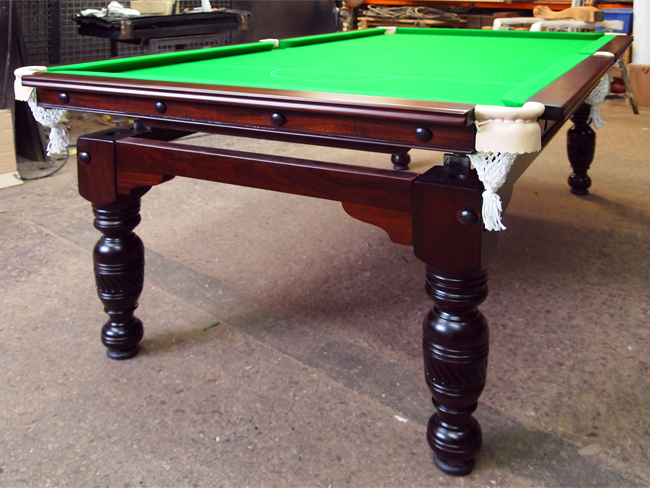 7ft Burroughes & Watts "Billiardiner" Snooker Dining Table in solid mahogany, circa 1930's
Pictures of the actual table which is now fully refurbished and ready for install & delivery.
Three piece solid mahogany table top.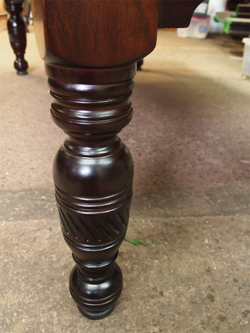 Comes with original rise and fall Simplex mechanism to take the table from dining height to playing height.

New Pockets, leathers and Nets.
Brand new Hainsworth Smart wool napped cloth in traditional olive green.
Outside dimensions 90"inches x 48"inches approx. Inside playing area 81"inches x 39"inches. Playing height 32.5"inches dining height 29.5"inches.
"This is a truly beautiful snooker dining table."


Made in the 1930's by Burroughes & Watts of London, England from solid African Mahogany.
Northern cushion Rubbers Fitted.
100% Pure Wool Cloth.
Precision Ground 1 piece 1/2" Welsh Slate.
Will also come supplied with 2 x new Snooker cues.
Set of New 1" 7/8" snooker balls, Cue Rest, Hardwood Scoreboard and Triangle.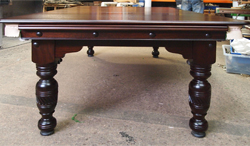 Free NW England ground floor install and delivery, other areas usually £100 surcharge.
Refurbished In Accrington England.
Contact to arrange 20% deposit or if your snooker room is not ready to secure this table. Cash balance to be paid at point of installation to your satisfaction.

Price £1995 *SOLD

Any questions; ian@idonohoe.com
07969288786 Ian.
All our tables are fully refurbished in Accrington, Lancashire by ex E.J Riley employees.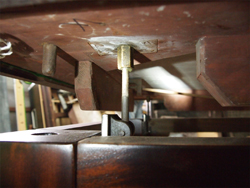 Idonohoe Snooker Accrington Lancashire England
ian@idonohoe.com
Restorers of the highest quality
Snooker & Pool Tables in the Industry. Right here in Accrington Lancashire England.
Refurbished secondhand and antique tables.
*SOLD 7 ft Burroughes & Watts Snooker Dining Table