Latest news from the workshop: 07/03/2021

Lead time at the moment around second week in July 2021


8ft Riley Aristocrat Snooker Table

This lovely table was made at Riley's factory in Dale Street Accrington 1985.
Manufactured from solid mahogany this six leg table is built to last.
Table spplied with the original three piece italian slate bed. This together with northern cushion rubbers, high quality wool cloth will give excellent playing conditions and years of enjoyment.
The table will also be supplied with new nets, natural hide leathers and ballrunners.
Both cushions and table bed covered in Hainsworth Smart wool napped cloth. (colour of your choice)
All wood work will be stripped and sanded and the whole table polished in original factory dark mahogany satin polish.
This table will look and play as new
.
Accessories supplied with the the table.. 2 x snooker cues, set of Aramith snooker balls, matching mahogany scoreboard, triangle, cross rest, spider rest and chalk.


Made From Solid Mahogany
Northern Rubber Fitted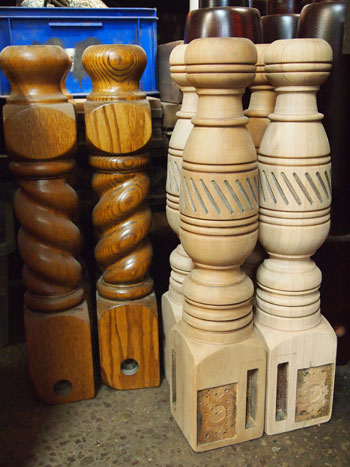 Wool napped Hainsworth Smart Cloth (colour of your choice).
Precision Ground 3 piece 1.5"" Italian Slate.

Professionally delivered and installed by one of the country's top installers "Sovereign Snooker Services".
If your room is under development, we understand that building works seldom go to plan and will hold the table until you are ready to take delivery.

We are not a high volume manufacturer ( we do things the old way ) To place an order, a 20% deposit is required by bank transfer.
The balance is paid in cash or bank transfer at point of installation and your satisfaction.

Please see our "Customer testimonials page for reassurance".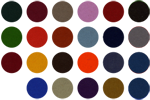 07/03/2021 Price

8ft Riley Aristocrat including all accessories £2650
Delivery and professional installation £200 most Uk locations. E.g North London, Glasgow,
Birmingham, Mid and North Wales.
Total £2850
Deposit @ 20% = £570

Balance of £2280 paid in cash or bank transfer at point of installation and your satisfaction.

If you would like to us to hold this snooker table until your snooker room is ready please give us a call or email to reserve.
Contact; ian@idonohoe.com

Ian.

Manufactured and Refurbished In Accrington England

All our tables are fully refurbished in Accrington, Lancashire by ex E.J Riley employees.