9ft Birmingham Billiards Snooker Table in Solid Mahogany (ready for delivery)
Circa 1980's
The picture above is of actual table. Please note this table has already been stripped and sanded and is now finished in this very nice looking satin polish and ready for delivery.
Will come supplied with cue rests, 2 snooker cues, scoreboard, set of snooker balls and triangle.
Brand new Hainsworth Smart Wool napped cloth with colour of your choice.
The table looks and plays as new.

A proper six leg multi 9ft slate snooker manufactured from solid mahogany.
Northern Rubbers fitted.
Precision ground 5 piece 1" 1/2" Italian Slate.

Manufactured by Birmingham Billiards and Refurbished In Accrington England

Free NW England professionally delivered and installed by one of the country's top installers "Sovereign Snooker Services".
Other mainland UK usually £100.
This table is ready for delivery, only the new cloth needs to be ordered. Perhaps 2 weeks lead time.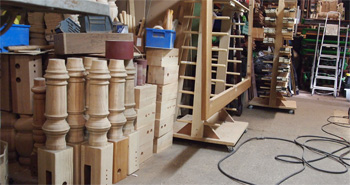 15/11/2018 Table price £1850 inc all the above.
Deposit @ 20% = £370
Balance of £1480 paid at point of install and your satisfaction.


Contact to arrange 20% deposit or if your snooker room is not ready to secure this table.
The majority of our customers are undergoing their own snooker room developments. We understand that building works seldom go to plan and will hold a table until you are ready at no extra cost.

Cash balance to be paid at point of installation to your satisfaction. ian@idonohoe.com 07969288786 Ian.

Cloth colour options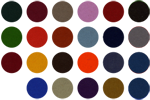 All our tables are fully refurbished in Accrington, Lancashire by time served ex Riley employees.
Idonohoe Snooker Accrington Lancashire England
ian@idonohoe.com
Restorers of the highest quality
Snooker & Pool Tables in the Industry. Right here in Accrington Lancashire England.
Refurbished secondhand and antique tables.
9ft Birmingham Billiards Snooker Table