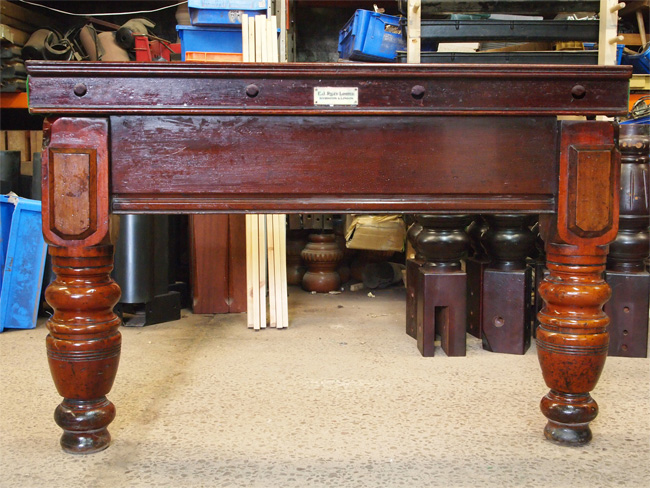 9ft E.J Riley Snooker Table in Solid Mahogany
9ft E.J Riley Solid African Mahogany Snooker Table.
This table will go through the full prossess of refurbishment.
The picture below is of famous Australian Billiard player Walter Lindrun at the Riley Factory in Accrington.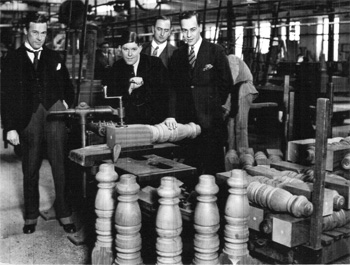 Comes supplied with cue rest, 2 snooker cues, scoreboard and a set of new snooker balls.
Brand new Hainsworth Smart Wool napped cloth with colour of your choice. The table will fantastic and play as new when finished.
Ideal unobstructed playing area and room size with 54" cues. 18ft x 13.5ft (549cm x 412cm)
Overseas enquires welcome.
Any questions; ian@idonohoe.com

Precision Ground 3 piece 1" 1/2" Welsh Slate
Uk Free ground floor install and delivery.
Manufactured and Refurbished In Accrington England
Idonohoe Snooker Accrington Lancashire England
ian@idonohoe.com
Restorers of the highest quality
Snooker & Pool Tables in the Industry. Right here in Accrington Lancashire England.
Refurbished secondhand and antique tables.
*Sold* 9ft E.J Riley Snooker Table 1920

2018
UK Ground floor delivery / installation by Sovereign Snooker Services fitters.
9ft E.J Riley Snooker Table
3 piece, 1.5" slate
6 leg
£1,850
Free NW England Delivery and Install
Other UK groundfloor, typically £100 surcharge
Export and Installation service
If you would like to us to hold this snooker table until your snooker room is ready, a deposit of 20% will be required.
Payment either through paypal, Cheque or bank transfer.
email to arrange:ian@idonohoe.com