Snooker & Pool Table Export
Over the years we have successfully exported our Snooker and Pool tables to customers wherever they are.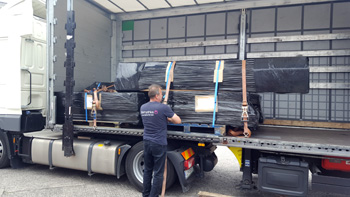 Please note (12ft full size tables can only be loaded and unloaded on the side of the vehicle due to the 10ft side rails) This means that you will need a fork truck at your end to unload. All other table sizes can be loaded / unloaded via a standard HGV tail lift and delivered kerbside at your address.
By far and away the most successful and cheapest way to export our tables has been if you the customer arrange the collection of the table for your self. Our local shippers have gotten wise to repeated half hearted customer export requests and increased their prices accordingly.
This shows commitment on your behalf and gives you more control for timescale and tracking of your table. It also works out in all cases a few hundred pounds cheaper for you.
We will order a bespoke shipping crate and supply to you the crate size dimensions, weight and collection address for your chosen courier. Tables will usually be ready in around four weeks from order being placed.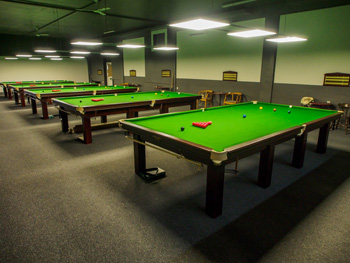 We take a deposit of 20% before work commences, with the balance paid in full before the table leaves the factory just prior to shipping.
Our tables are supplied with all accessories for two persons to play a game of snooker or pool depending on what table is purchased.
We can hold a table for months if need be, until your room is ready. You may also collect the table direct from the factory should you have the transport.
Example:
Table inc accessories £2300
Crate £250
Shipping Canada £950
Total £3500
Fitting.
Our fitters ( Sovereign Snooker Services ) will fly out and install your table should you have difficulty in sourcing your own fitters. Each export fitting service is decided on their own merit as to what will be needed for a successful installation situation. Basically these guys need accommodation, wages and expenses covering.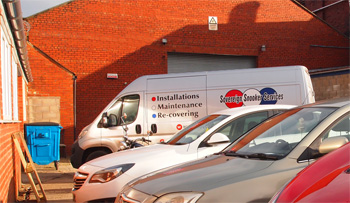 The fitters are based in Accrington Lancashire and all time served Riley Fitters have over 45 years of experience in the trade. Skills range from the "standard" re-covering of any snooker, English or American pool tables to full refurbishment of match steel block tables. Export installation service.

Idonohoe Snooker Accrington Lancashire England
ian@idonohoe.com
Bespoke Snooker tables made to your specifications. Manufacturers of the highest quality
Snooker & Pool Tables in the Industry. Right here in Accrington Lancashire England.
Refurbished secondhand and antique tables.