Why Secondhand?
We believe that there is little reason in paying many thousands of pounds for a new table when you can own a much better crafted example from a time when workmanship and pride were paramount.
The solid timber frame and cushions are satisfyingly over engineered with frame and cushions that are properly seasoned and have totally settled. These tables were built to last.
The overall quality of workmanship with older tables just cannot be matched.
What's even better is that once refurbished they look and play like new! Our Snooker Table restorers have over 30 years experience in manufacturing Riley Tables at a time when workmanship and pride was more important than cost. Its these craftsmen that will restore your table.

We can assure you that when we restore one of our snooker tables, it will be done to a very high standard with the finest materials available. We will supply both new and used snooker cues and accessories with every table sold to suit your budget. We usually offer free install NW England ground floor with every table, other mainland Uk locations usually £100. Be wary of imported snooker tables, these are usually manufactured in the Far East where unseasoned timber, suspect build quality has seen many cheap imported tables developing splits and suffer from warping!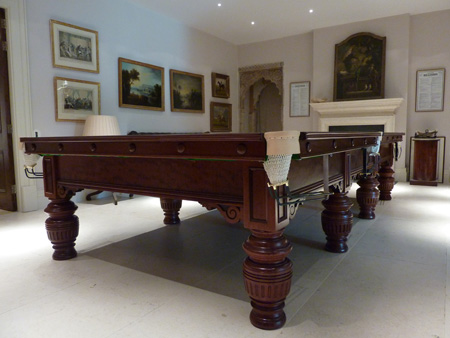 Only the very finest materials are used:
Kiln dried hardwoods, Oak, Ash, Mahogany, Cherry, Poplar, Beech and Pine are the main timbers used in the construction of a well designed Snooker table.

These timbers each have their own special qualities, and are selected for their structural characteristics, grains and durability. Most of these timbers can be stained and lacquered to any hue and colour and so as to complement your own environment.

Bench precision ground Welsh or Italian Slate, genuine Northern rubbers, Hainsworth and West of England pure wool cloths are used as standard on all our refurbished tables.


You may see what tables we have in at the moment by visiting our Second hand & Refurbished Tables in our EBay shop,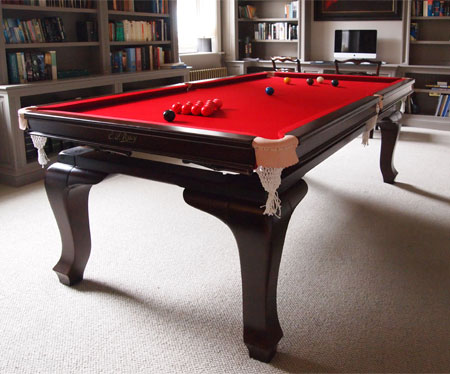 Testimonials:
As one of our customers corresponded about our service...

"From initial contact through to delivery and installation I was thoroughly impressed with their standard of service and workmanship. Any questions I had were answered quickly and the whole process went smoothly.

Lastly, the finish on the table is superb - flawless, in fact. I would not hesitate to recommend this company to anyone looking for a table."

Terry Kirkley, Blyth, Northumberland.
---
Hi Ian,

The table is fantastic, a wonderful piece of classic English furniture! It's in great condition, they guys set it up in good time and I am so proud I bought a "real" table instead of the cheaper Asian look alike ones.

Thank you very much for a great product and excellent fitting service. If you ever need a reference for future sales then people are welcome to call me.

Regards, Alan.

---
Hi Ian,
Just as you promised, the scoreboard arrived this morning and I am more than happy with it. Thanks again for all your help and for the snooker table and chairs - an excellent product at an excellent price.
Best regards,
Geoff.
---
Hi Ian,

Just thought I would let you know that the table looks great. Delivery and installation was an excellent job. I just thought I would take this opportunity to thank you.

Kind Regards,
Sue.
---

This is one of the few restores left in this country that has such a wealth of real skilled labour and delivers such fine craftsmanship and quality of service.

Ian Donohoe.

One of the few true high quality Snooker and Pool table Restorers in the World.
email:
ian@idonohoe.com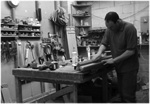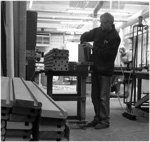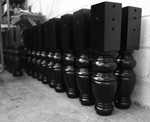 IanD-Snooker Accrington Lancashire
England ian@idonohoe.com


Snooker tables refurbished to your specifications to the highest quality
in the Industry. Right here in Accrington Lancashire England.
Refurbished secondhand and antique tables.