Over the years we have successfully exported our Snooker and Pool tables to customers wherever they are.
Our time served skilled ex Riley personal have all the knowledge and know how that has been passed down of the years. The name E.J Riley is world famous for some of worlds finest quality snooker tables. Many of which, are still to found just about on every continent.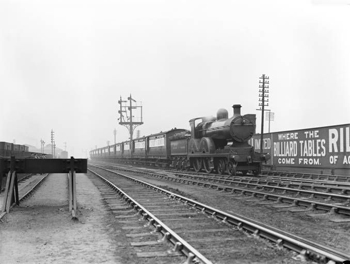 Based initaly next to the railway in Dale St Accrington and with nearby access to the Leeds and Liverpool canal made sure that the raw materials like Mahogany from Africa and Brazil could be shipped easly to a factory complex that had a willing and skilled workforce.
By far and away the most successful and cheapest way to export our tables has been if you the customer arrange the collection of the table by enquiring through your own local courier service. e.g, UPS.
This shows commitment on your behalf and gives you more control for timescale and tracking of your table.

We will give you the weight and dimensions of the purpose made shipping crate, extra (£250) along with a timeline for completion of your table.
All you need to do is ask for a quote to be collected from Accrington BB5 ( I will give the full collection address details to serious enquires.)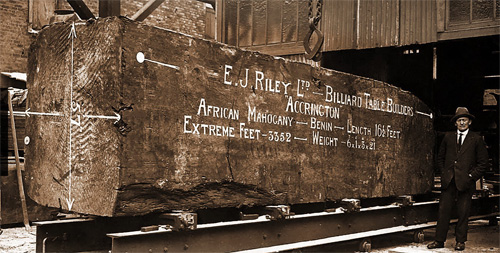 A full size 12ft x 6ft snooker table would be transported in two secure purpose made shipping crates. 2 x shipping crates = £500
One crate measuring 200cm long x 90cm high and 90cm deep at a weight of 1100 kg. (This would hold the slates, legs, frame, cloth and accessories.)
One crate 335cm long x 61cm wide x 30cm deep at a weight of 150 kg. (This would be for the two 10ft long frame side rails.)
Other table size info for your courier.
10ft Snooker table crate.
255cm long x 90cm wide x 70cm high 900kg
9ft Snooker table crate.
2500mm long x 90cm wide x 70cm high 700kg

8ft Snooker table crate. multi slate. e.g. three piece slate.
225cm long x 965 mm wide x 70cm high 600 kg

8ft pool table crate. single slate
254cm long x 147cm wide x 51cm high 450kg

7ft snooker table crate. single slate
233cm long x 130cm wide x 70cm high, weight 375kg

6ft majestic pool crate. single slate
203cm long x 122cm wide x 60cm high, weight = 275kg

6ft Riley snooker diner crate. single slate
214cm long x 125cm wide x 50cm high, weight = 275kg


7ft Windsor pool, crate. single slate
233cm long x 130cm wide x 60cm high. Weight approx 350kg.

Ball sizes for each type of table:
6ft snooker and pool 1" ⅞"
7ft snooker and snooker diner 2"
7ft pool 2"
8ft pool 2"
8ft snooker diner 2"
8ft snooker 2" 1/16" and all snooker 9ft, 10ft, 12ft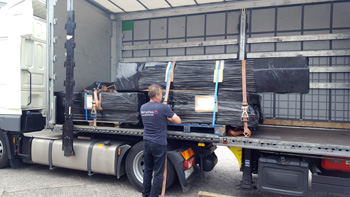 Please note (12ft full size tables are better loaded and unloaded on the side of the vehicle due to the 10ft side rails) This means that you will need a fork truck at your end to unload. All other table sizes can be loaded / unloaded via a standard HGV tail lift and delivered kerbside at your address.
Tables will usually be ready in around 8 - 12 weeks from order being placed.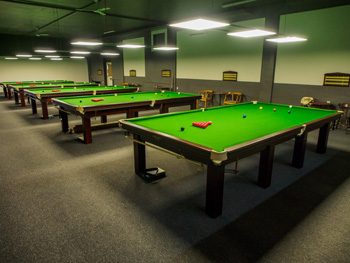 We take a deposit of 20% by bank transfer to secure your table, with the balance paid in full before the table leaves the factory just prior to shipping.
Our tables are supplied with all accessories for two persons to play a game of snooker or pool depending on what table is purchased.
We can hold a table for months if need be, until your room is ready. But note that if left in the workshop for long periods due to inflation some raw material cost may increase for raw materials like the bed cloth. This will be added to the balance payment with your appova of coursel. You may also collect the table direct from the factory should you have the transport.

Latest news from the workshop: 02/10/2023 Lead-time at the moment around 8 weeks.



Example:
Table inc accessories £2800

1 x bespoke wooden shipping crate £250

Total £3050

Deposit @ 20% = £610 payable by bank transfer.

Balance of £2440 paid by bank transfer before the table leaves the factory.

Your courier cost £???


Email contact in the first instance: ian@idonohoe.com
Please dont try to call as international numbers are treated as spam. But will take your personal call once email contact is made.



Fitting.
Our fitters ( Sovereign Snooker Services ) will fly out and install your table should you have difficulty in sourcing your own fitters. Each export fitting service is decided on their own merit as to what will be needed for a successful installation situation. Basically the fitters need accommodation, wages and their expenses covering.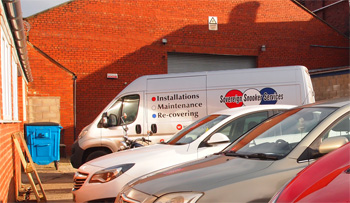 The fitters are based in Accrington Lancashire and all time served Riley Fitters have over 45 years of experience in the trade. Skills range from the "standard" re-covering of any snooker, English or American pool tables to full refurbishment of match steel block tables. Export installation service.